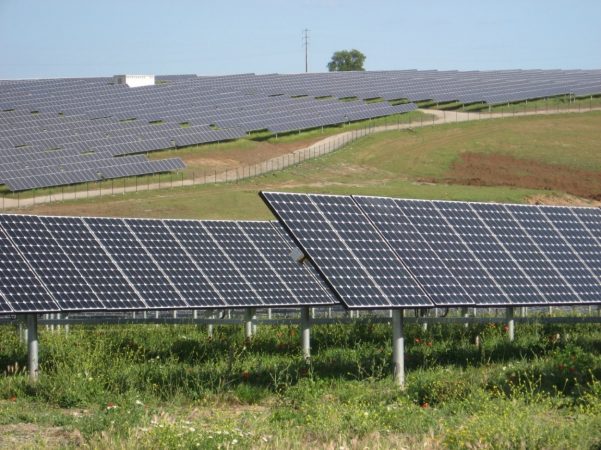 Preparation and Proceeding of Feasibility
Photovoltaic Park Loica, Codorniz and Picurio
Preparation and Proceeding of Feasibility
Photovoltaic Park Loica, Codorniz and Picurio
Since March 2020, Chile, like the rest of the world, has suffered times of uncertainty and is going through a global health crisis. All the public institutions with which we work in our performance area, and especially those that have to do with processes that require stamps, signatures, authorizations and other administrative processes, have seen their response times negatively affected, specifically due to the lack of face-to-face staff to physically carry out the required action.

In June 2020, the company Tikuna SpA. contacted us to carry out the Access Feasibility Proceeding for the construction of a Photovoltaic Park for Loica, Codorniz and Picurio, which objective is to generate energy to inject into the Central Distribution Interconnected System.

Once reviewed the background information, we drew up an action plan limited to the times we are living, with the aim of supporting our advisors, who are the ones that make it possible for the projects to turn into favorable outcomes for our customers. There were many procedures that we were able to make online, but eventually we began to realize that there was information that was taking a long time to be received and that it was essential to initiate other procedures: Such information was the assigned Income Number, and time began to pass by.

Concurrently, another important detail we were able to detect early, revealed that a signature was missing on a document, and that it was essential for its proceeding. Due to the country situation, it was not possible for the person who signed it to go to any office to carry out the procedure.

The project manager quickly assessed the different scenarios to see how we could solve these two contingencies in the most efficient way possible. He finally resolved that a trip was absolutely necessary to move forward. Although the acquisition of signatures was not part of the contracted service, the team commitment allowed the missing signature to be obtained on this trip and they could also have face-to-face meetings at Vialidad Maule to obtain the missing information and initiate other procedures.

Perseverance is one of the values of the Mankuk team that makes the difference between the failure and the success of a project. In this case, it made it possible to directly expedite the processing of the Preliminary Works and Building Permits for the project in a considerable time.

This project started its process as planned and without any delay, in a time when getting started on time is a great challenge.