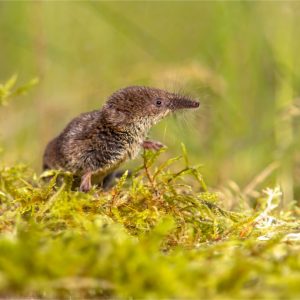 Environmental Impact Statement
Beach Photovoltaic Solar Park
Environmental Impact Statement
Beach Photovoltaic Solar Park
All projects that are eventually likely to cause some type of impact on the environment must carry out the corresponding procedures to obtain the relevant permits for their execution. This means that for each Environmental Impact Statement, a precise survey must be made on relevant factors for that statement, such as flora, fauna, edaphology, archeology, landscape, etc.

In January 2019, our customer Tikuna SpA asked us to carry out the Environmental Impact Statement for the development of a Photovoltaic Park in a rural area of the commune of Chanco, in the Maule region. The objective of the project is the generation of 9MW to provide energy stability to the electricity transmission of the sector, directly benefiting the users of the area.

The great challenge of this project, which we accepted, was to assist all the observations and requirements made by the authorities during the Environmental Impact Assessment process. The correction of these observations required that we carry out a meticulous new survey of the terrain, visiting the site for five days, together with a whole interdisciplinary team of professionals in charge of different tasks.

Once all the relevant and precise data had been collected in order to continue the process, and due to the great management, coordination and execution of the tasks entrusted, our experienced team was able to advance and carry out the proceeding of other permits early, thus saving at least eight weeks of execution.

The support and the thorough and constant supervision of the progress of the projects, together with the perseverance and experience of the great team that supports each project, ultimately lead to the success of our customers in their proposed objectives.

Whenever our customers need it, we are there to guide them with best practices that lead to even better solutions for obtaining favorable Environmental Qualification Resolutions. The success of our clients is the pride of our team.